The Best Laptops Under $500 of 2018
Buying a laptop is trickier than it seems, especially if you want to get a great one and you're on a tight budget. If you're trying to keep it under $500, we think most people should get the 2016 Acer Aspire E 15 (available at Amazon), which has been our go-to budget pick for the past year. It's not very sexy, but it comes with a good screen, very good build quality, and creature comforts like a backlit keyboard that most sub-$500 laptops skip.
While this model doesn't have an SSD or that much RAM, it's also fully upgradeable and costs well under $500 on its own. That means you can easily pick up another 4GB of RAM and this excellent 250GB SSD while still staying around $500 total. If you'd rather not do the upgrading yourself, then Acer sells a step-up version for a little over $500 that is a bit more powerful and has a gaming-ready graphics card.
That said, we've gone hands-on with a ton of great laptops under $500, so you've got more options than you might think. Without further ado, these are the best laptops under $500 that have come through our labs.
UPDATED JUNE 27, 2018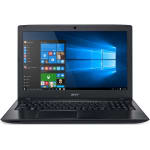 WHERE TO BUY
Acer Aspire E 15 (2016, Intel Core i3, 1TB, 4GB RAM)
BEST OVERALLOne of the best bargain laptops of 2016, this Acer Aspire crams great battery life, a big 15-inch HD screen, competitive Intel chips and optional Nvidia graphics into a computer that rings the till at only $350 to start. 4 GB RAM and a 1 TB spinning hard drive also come along for the ride, offering you a good chunk of storage to start with.
While it's bulky and thick, this powerful notebook is also easily upgraded, ensuring years of capable performance when running modern programs. You also get a nice trackpad and a backlit keyboard, which is almost unheard-of at this price. We were blown away when we tried its slightly more expensive brother last year, and so we can heartily recommend this cheaper, slower Acer Aspire E15 as well.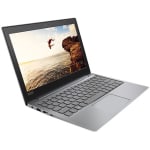 WHERE TO BUY
Lenovo IdeaPad 120S
The cool thing about this Lenovo is that it looks more expensive than it actually is. Between the speckled lid and mineral grey color scheme, it's really sophsticated-looking for the price. In addition to the chic design, battery life is excellent too. It lasted about five hours on a single charge at 250 nits. You can probably squeeze another hour or two out of it if you dim the screen.
The only drawback is that it's not great for heavy tasks like gaming or photo editing. With its Intel Celeron N3350 processor and 64GB of eMMC storage space, it's just not built for power users. You're going to run out of space pretty quick if you're not careful. The one saving grace is the MicroSD card slot, which provides additional space.
WHERE TO BUY
$421.86AmazonBUY$499.99Best BuyBUY$409.98WalmartBUY
Samsung Chromebook Plus
Weighing just a little over two pounds, the Samsung Chromebook Plus is remarkably lightweight. Not only is it super portable, the 360-degree hinge allows you to swing the screen around and use it like a tablet. This is great for drawing or taking notes. It even comes with a pen, so you don't have to pay extra for a standalone accessory.
In addition to running Chrome OS and supporting Android apps, according to this article from The Verge, the Plus now supports some Linux apps as well. This means you can do a lot more with your machine.
My favorite thing about it? It looks and feels more expensive than it actually is. The silver shell is clean and attractive, and I didn't notice any flex in the screen or keyboard.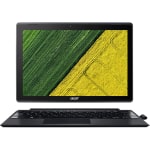 WHERE TO BUY
$349.99AmazonBUY
Acer Switch 3 SW312-31-P946
Not only does this 2-in-1 come with a keyboard cover and pressure-sensitive pen, the display is bright too. The viewing angles are good and colors are vivid and shadows don't lose definition. Given that it's a $439 machine, the image quality is shocking, as most budget-friendly laptops tend to cut corners with the display.
The U-shaped kickstand is a bit finicky. It's not the most intuitive thing in the world, as you have to pull it out from the back, but I wouldn't say it's a deal-breaker. Much to the amusement of my coworkers, I did end up fighting with it for a solid minute or two. When using it in laptop mode, it doesn't really balance on your lap either, as it's pretty wobbly.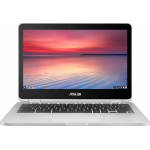 WHERE TO BUY
Asus Chromebook Flip C302CA
The Flip is one of my personal favorites. With its sleek design, superb 1080p display, and zippy performance, there's a lot to love. It's also a convertible, meaning you can flip the lid around 360-degrees. If you're not married to Windows OS, you should really give Chromebooks a try, as they're known for their rugged builds and long battery life.
This Asus is a little expensive for a Chromebook, but we think it's well worth the money. While most Chromebooks fall somewhere in the range of $199 – $250, they're not ultra-powerful machines. With the Asus, you're getting 4GB of RAM, an Intel Core m3-6Y30 processor, and a 1080p display. That's a good amount of power right there.
WHERE TO BUY
Lenovo Flex 11 Chromebook
If you can look past the utilitarian design, this Lenovo laptop is one of the most resilient Chromebooks money can buy. It has a spill-resistant keyboard and trackpad, which is great if you're a bonafide klutz like me. There's also a 5 mm rubber ring surrounding the machine, protecting it from unexpected bumps and shocks.
It's seriously bulky, though, so if portability is at the top of your list, this may not be the best option. While I don't personally mind hauling this thing around, it could be too heavy for some folks. Despite the bulkiness and dated design, if you need an affordable laptop that's built to last, you can't get much better than this.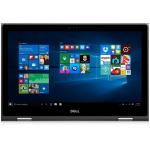 WHERE TO BUY
Dell Inspiron 15 5000 (i5568-0463GRY)
We liked Dell's mid-range Inspiron 5000 2-in-1 laptop series, which is moderately priced and available with a wide array of the latest Intel chips. Shoppers will appreciate the comfy keyboard, pretty HD screens, and premium niceties like an optional IR face detection camera for Windows Hello logins.
If you want a 2-in-1 instead of just a regular laptop, Dell's put together a nice package in the Inspiron 5000 series. Even though the base-level Pentium chip might be a little pokey when paired with a spinning hard drive, there's no denying this Dell has solid essentials and a versatile design.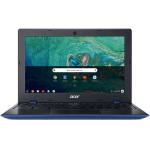 WHERE TO BUY
Acer Chromebook 11 CB311-8H-C5DV
The Acer Chromebook 11 is a great choice for the everyday user. For a little under $300, you're getting zippy performance, a good selection of ports, and a comfortable keyboard. Plus, the indigo-blue color scheme is really eye-catching. The plastic shell is surprisingly rugged, too. But while we like the long battery life and the low price point, we still had a few gripes.
The display is dimmer than we like, as shadows tend to lose definition. The audio is also underwhelming, so you may want to plug into external speakers. Drawbacks aside, if you're on a tight budget, this is the laptop to get.